Pet Urine Removal Treatment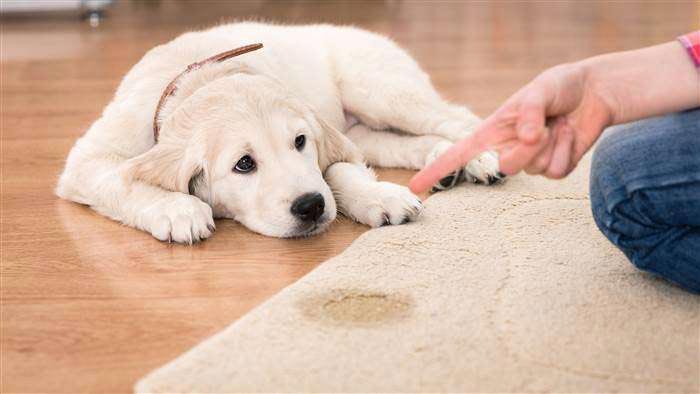 Commonwealth Chem Dry's Pet Urine Removal Treatment eliminates pet urine odor from your carpets, rugs, and upholstery. If you have ever had a pet, you know that accidents happen and even though our pets are part of our family it can be frustrating and a nuisance to keep our homes clean and odor free when these accidents occur.
P.U.R.T.® is Chem-Dry's patented and revolutionary pet urine odor removal process eliminates pet urine odors at their source. Our technicians treat the areas that you are aware of, and are also trained to uncover prior accidents that may be causing stubborn odors coming from places that you have not been able to pinpoint. We use a special UV light to detect stains from prior accidents which may be causing persistent odors. P.U.R.T. attacks the source of the odor with a process that destroys the chemical compounds causing pet urine odors.
Independent P.U.R.T.® Studies
Independent laboratory studies have proven how effective the P.U.R.T. process is. Findings from these studies concluded that 99.9% of dog and cat urine odors were removed from carpets, rugs, and upholstery by using the P.U.R.T. cleaning method.
The P.U.R.T. Process
Chem-Dry's P.U.R.T. process is specifically designed to breakdown molecules found deep in carpets where pet accidents occurred to do away with the odors associated with pet urine accidents. Our first step in the process is to find the areas where accidents have occurred, using an ultraviolet light that shows areas where odors and past urine deposits may be hiding. Many of these areas are difficult to spot in regular lighting.
The next step is to eliminate odors with our P.U.R.T. process. Our solution breaks down the molecules causing the odors, penetrating deep into your carpet fibers, carpet padding, and all the way down to the sub-floor to ensure complete and total elimination of your odor. The solution will dwell in your carpets over the course of the next 24 hours, breaking down the odor-causing compounds. Once the solution has dried, your odors will be gone completely.
Finally, we'll deep clean your carpets with our Hot Carbonating Extraction (HCE) process, using the natural power of carbonation to remove the soil from your carpet fibers and extract liquid and urine crystals. You and your family members can love your pets in an odor-free environment!
Contact Commonwealth Chem Dry today to schedule your Pet Urine Removal Treatment.
We are committed in keeping your home a healthy environment for the safety and health of your family.